Pipkins and Late Medieval cooking
While being a potter and being in the SCA, a number of people seem to want the "pipkin," however, I believe they may feel that the pipkin automatically comes with three "feet" or legs. Not the case.
In history, cook pots come in all shapes and sizes. The tripod pipkin, does indeed, comes with three legs (stands or short rods, if you will that are attached to the bottom of the pot, balancing the vessel). There are also skillets and a variety of pots for cooking as one could imagine looking at our cooking stores.
Here is a sample of a standard pipkin, with a pinched pouring lip and pulled handle.
Accession number:
A20607

Collection place: London
Production date: Late Medieval; 15th century
Material: ceramic; earthenware
Measurements: H 97 mm; DM (rim) 132 mm; W (with handle) 207 mm.
Museum Section: Medieval
Summary: Complete Late London-type ware pipkin with pinched pouring lip, and thin, clear glaze inside and out.
Location: Object stored at Mortimer Wheeler House (Ceramics and Glass store)
Category: Medieval glazed ware.
Sub-category: London-type ware.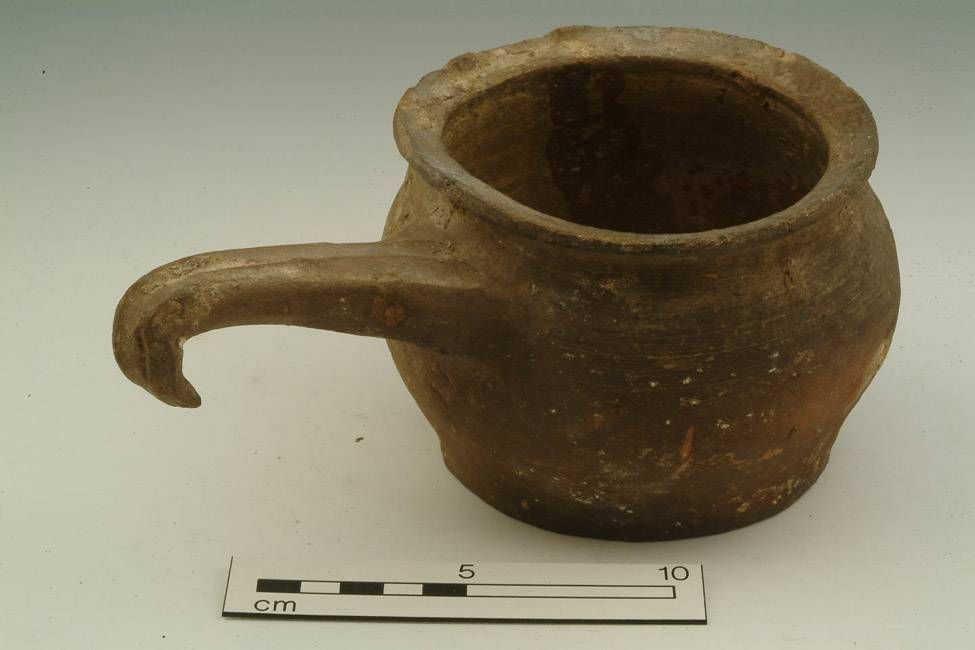 Labels: earthenware, english, Late Medieval, pipkin