Lids: Examples
Per Wikipeda:
A cover or seal for a container. A lid, also known as a cap, is part of a container, and serves as the cover or seal, usually one that completely closes the object.
Lids have been found on pottery dating back as far as 3100 BC.
There are a variety of lids on clay vessels for a variety of wares. Teapots, cook pots, bowls, cups, boxes and everything in between, can have lids of varying types. Some lids are also made of clay, while others can be made of another material such as wood, fabric, cork, metal, etc. It is whatever covers the mouth of the vessel, sealing it.
One of the best books I refer to is "The Japanese Pottery Book" by Penny Simpson, Lucy Kitto and Kanji Sodeoka, because it has so many wonderful sketches. Two pages it has great examples of lids (cross sections) and then, some drawings of pots that would use lids. I've scanned the images for your own records to see them and inspire you the next time you want to make a lidded container.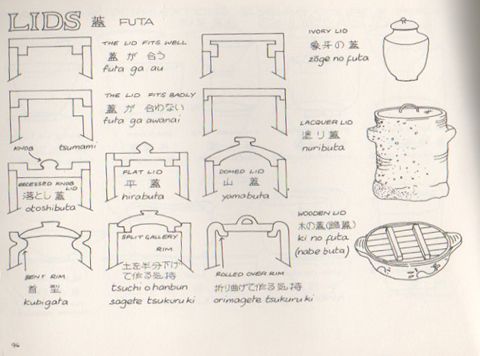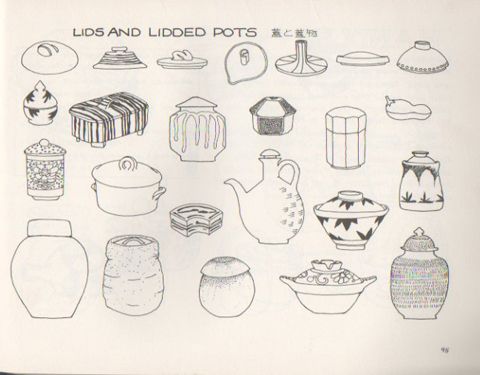 Labels: examples, lids, pots, pottery lids, sketches