More kitchen essecentials
These are a little on the later period side for SCA members, however, like I mentioned in a previous post, storage vessels are an important part of the kitchen. A number of SCA participants want to make complete kitchens, so I figured I would try to make suggestions wherever I could.
Accession number:
5933
Collection place: Surrey/Hampshire border
Production date: 1550-1700
Material: ceramic; earthenware
Measurements: H 83 mm
Museum Section: Post-Medieval
Summary: Surrey/Hampshire border redware skillet with clear glaze internally and long, straight side handle; one side of the vessel is missing.
Location: Object stored at Mortimer Wheeler House (Ceramics and Glass store)
Sub-category: Surrey/Hampshire border ware.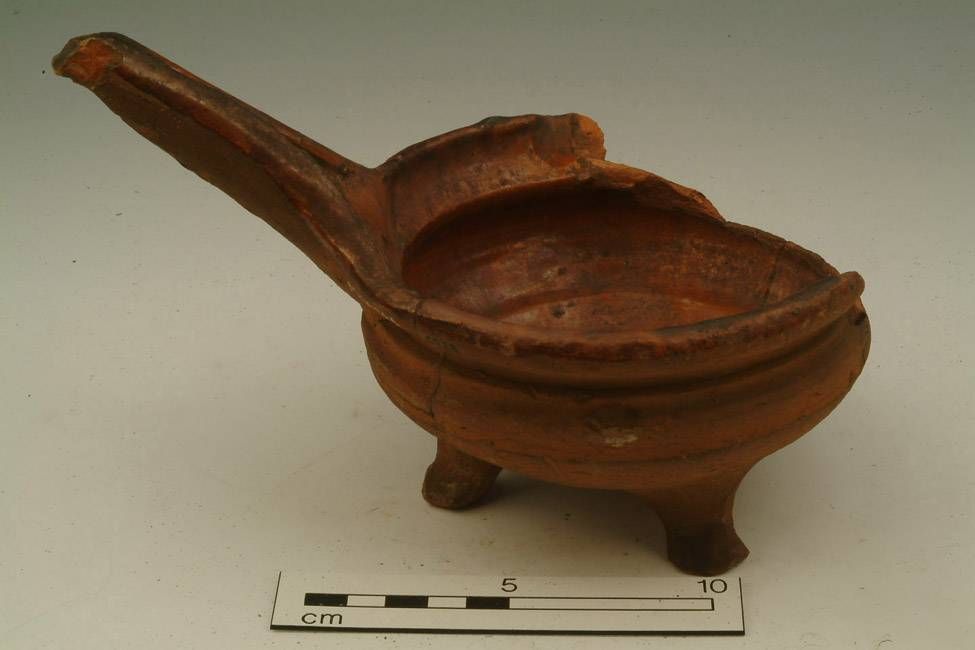 Labels: earthenware, english, Post-Medieval, skillet