We have new pots! German & English!
I've been busy over the past few months. Mostly I have been updating several English and German forms that I have done in the past, but some of these are variations of forms that were used in the 1400-1600.
Also, I've re-calibrated my fake salt glazes and plan to drop my other glaze that I used to use. I will be tweaking this more for color choices, but I think it really has the texture and coverage now.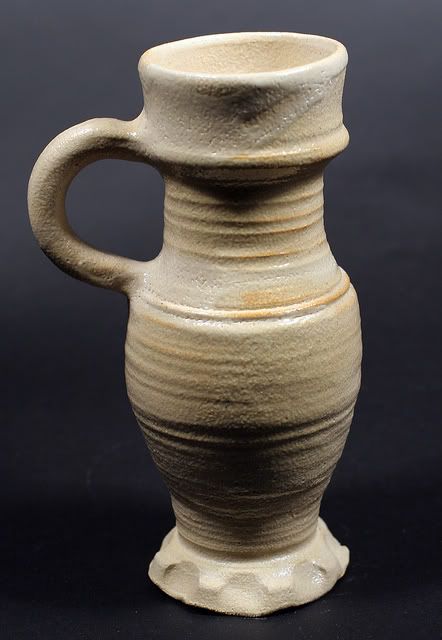 German jug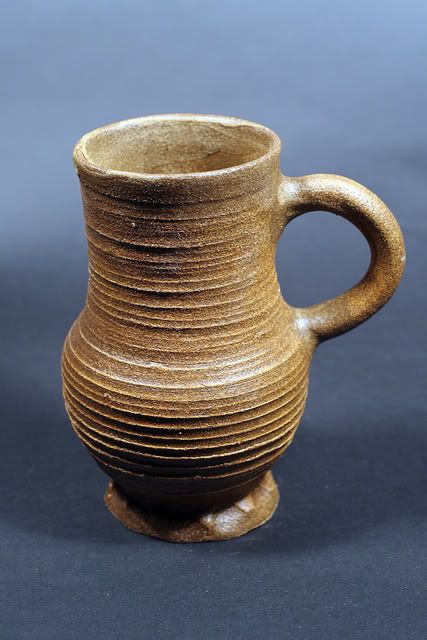 German Jug (different glaze)
German Jug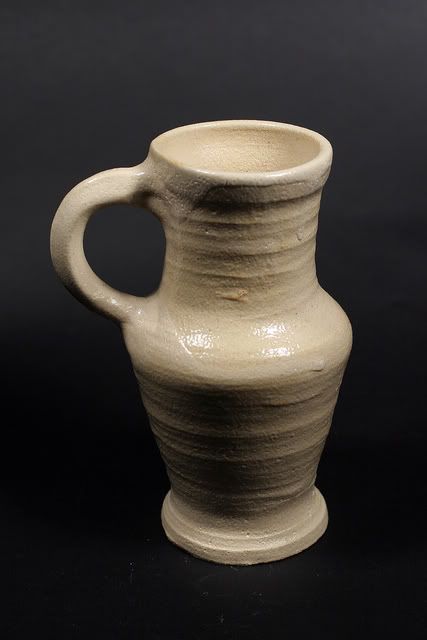 English Jug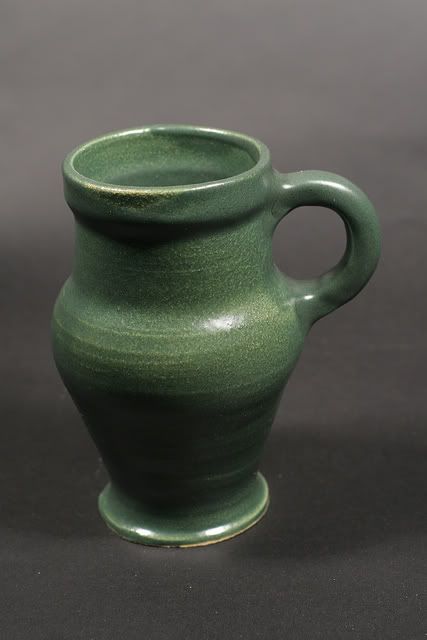 English Jug with my Tudor Green glaze
English jug, round belly, with Tudor Green glaze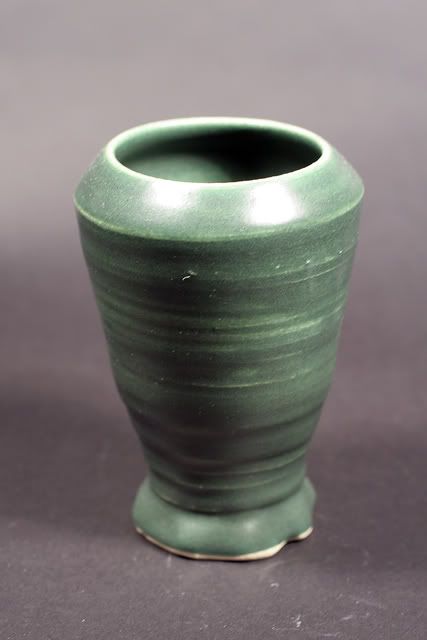 Germann Beaker with Tudor Green glaze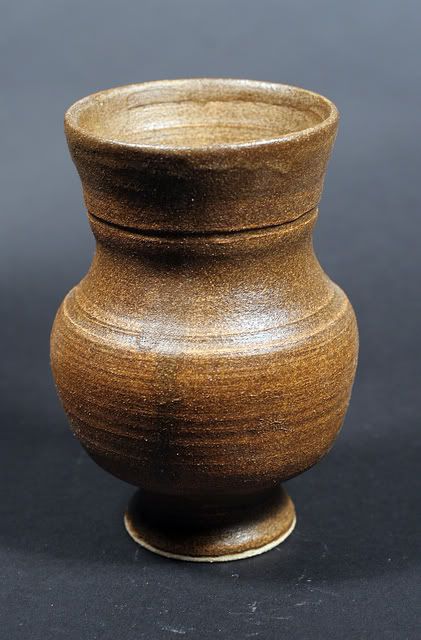 Gaul 5th -6th Century Drinking vessel with fake salt glaze (like second glaze), thrown porcelain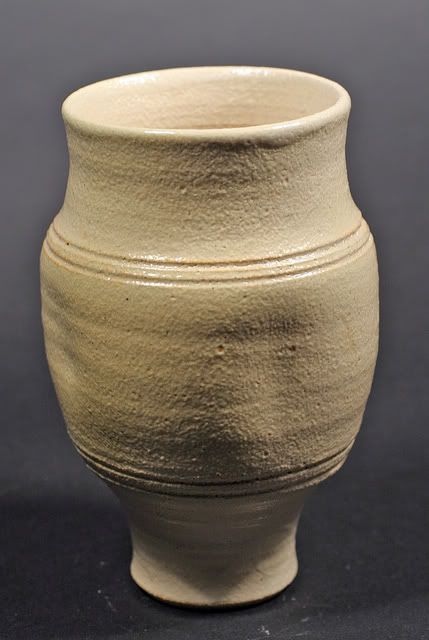 Gaul 5th-6th Century Drinking vessel with fake salt (first glaze)
Most of my work is done on high fire stoneware. All glazes are created by me, the chemistry by me and calibrations, all mine (no computers and I mix everything by hand). Glazes are fired in an electric kiln, which I fire as well.
All forms are researched by me and are accurate historically to the Museum of London site as well as several books.
Just trying to figure out better recreations in order to give the pieces to the Kingdom and Barony.