Welcome to my Pottery Blog!
As the summer months are here and I was commissioned as "An Tir's Royal Potter", I will be creating a slew of pots that probably will be one of a kind pieces. I wanted to share them someplace, so I thought I would start a blog here to see how that worked out.
I'll be sharing my hobby with you all... my pottery and my ceramic knowledge.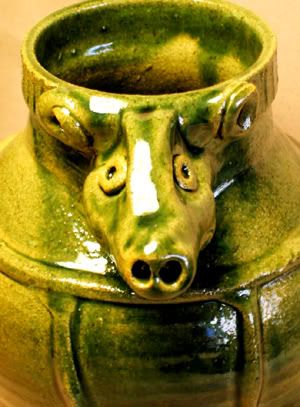 Hopefully my friends will get a kick out of seeing my work, as I think MANY have never seen it before. I talk a lot about it, but only a few of you really get a chance to see it up close. I do mostly "period historical pieces" so get ready to see some pretty wild stuff. I want to write some articles too if I have the time. We will have to see how this all goes, however. This is all a test.
Hope you enjoy! Let me know what you think! And if you have questions about it (how it was made, what it was used for, etc) don't be SHY! I enjoy teaching people about my work. :)
Cya later!