Of all the Gaul!!!
Hot out of the kiln...Roman-Anglo 3rd-5th century Gaulware. All the rage...or so some soldier told me.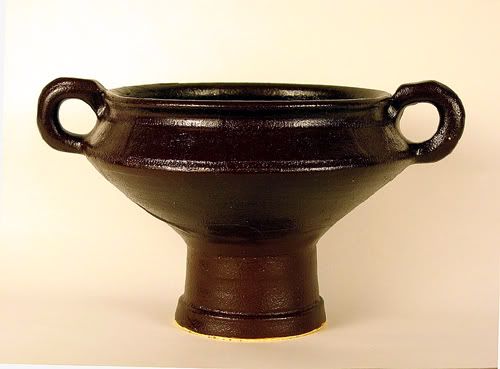 High-fired stoneware, thrown in two pieces, then attached.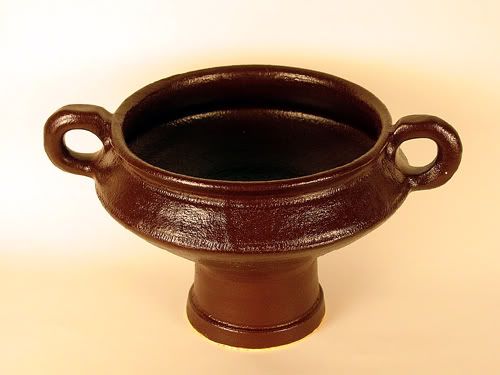 Incised decorations...period designs. I'm not sure if this is slightly bigger or smaller than the original (I don't have the dimensions of the original unfortunately). I worked from sketches out of a book.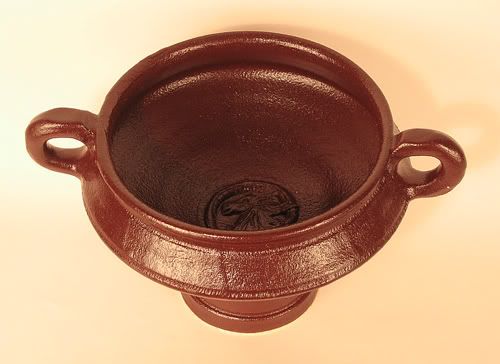 Inside is their soon to be Majesties of An Tir's combined device centered.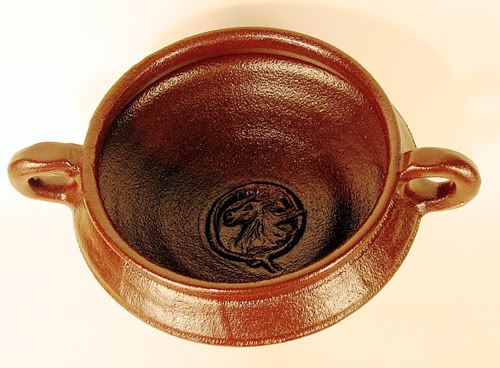 The device was hand-sculpted each time. NO molds were made (not enough time).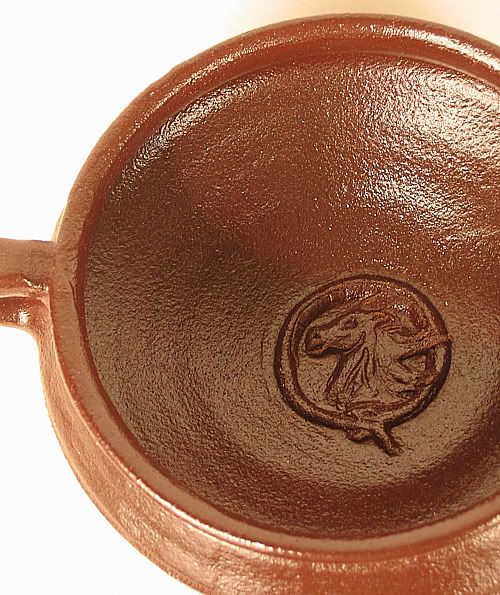 Two of these were made, one as you can see is slightly larger. The device inside is slightly larger in order to fit the center better.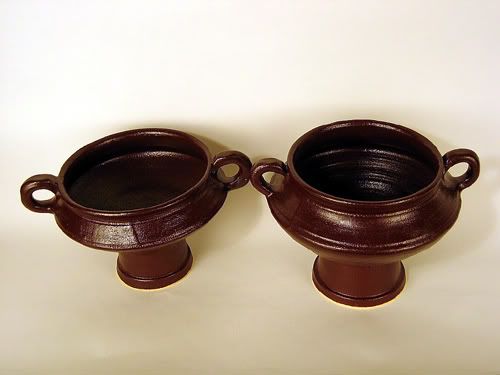 They stand probably 6"-7" tall with the bowl section roughly 6" in diameter.
I hope their soon to be majesties like them. :)