Face to Face
More gaul... for Duke Uther that I am proud of. These types of "vases" were containers found in cremation mounds. I am unsure if "remains" or people's ashes were inside, but usually they had faces exactly like these on them (I copied the faces pretty closely).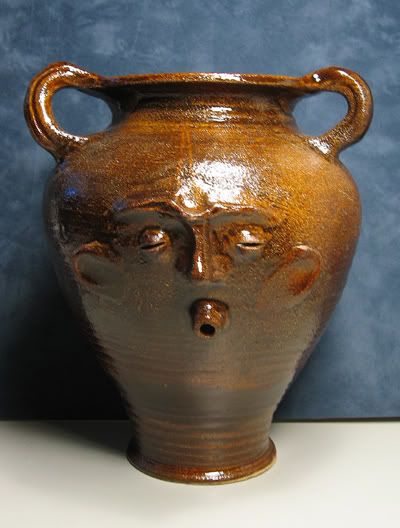 On the base of them, usually was written, "To Mercury" in Latin. As I don't like copying things exact, especially things found in burial chambers, I left off the Latin, but the rest of the piece is "dead" on.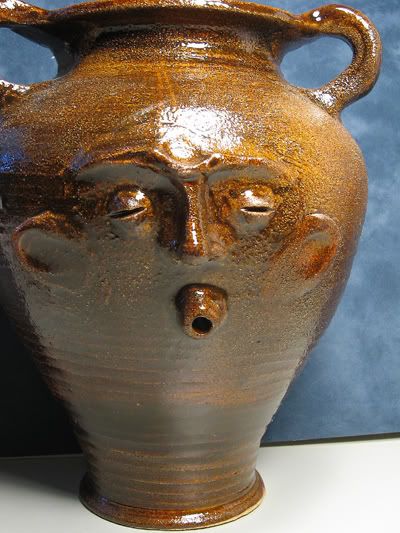 I didn't have my usual background as you can tell, but I think the colored suede gives it a real interesting effect.