German Sprigged pots
More fun with sprigged pots. I wasn't sure if I had any images up of these types of drinking vessels. I knew I had done these before in the past (very few) but since I just did a few more, I decided to shoot them for the blog. You can really tell the details on the sprig molding and the hand work I did.
These are roughly 16th century, found in the German Stoneware book I have. The brown glaze is more period than the green. The green you can really see the details way better (and personally, I like it with the drips and sand).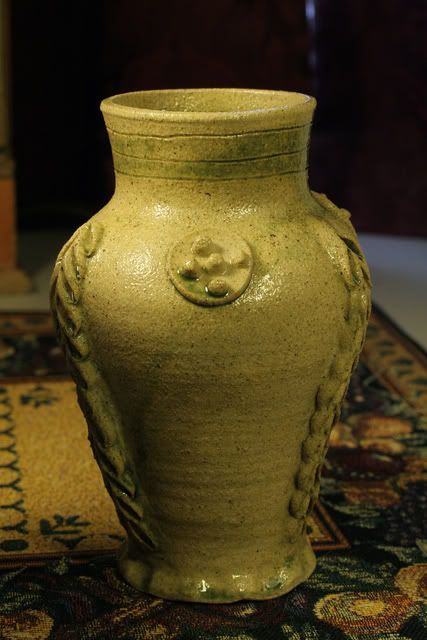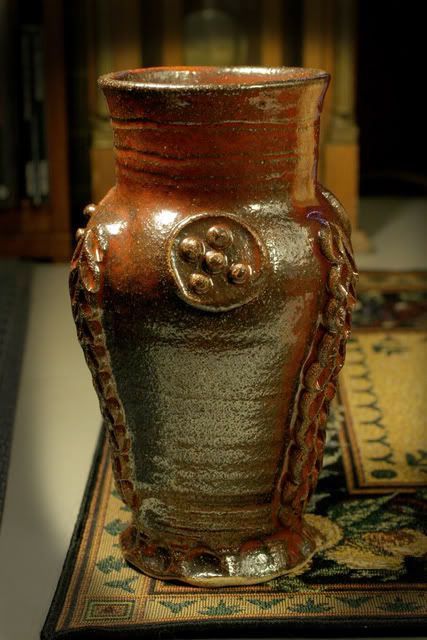 Labels: 16th century, german stoneware, hand molded, sprig