Cooking ware
I made these fancy pipkins all based off period design, however, I made them a little more lighter and "fancier" so, they are a lot more on the modern side in design. They were were fun to make however.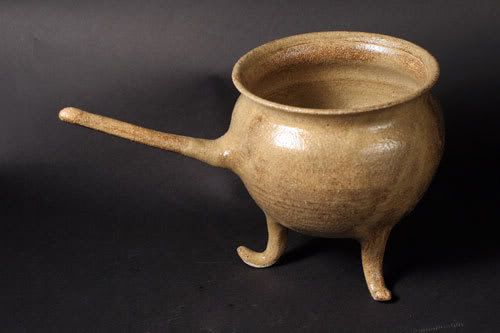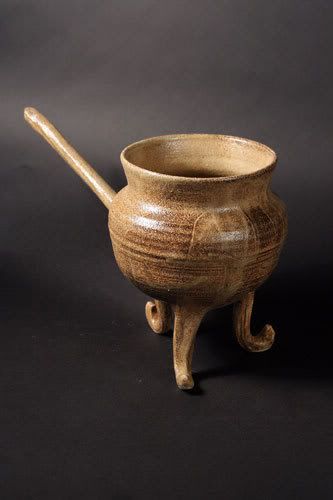 Sort of like a fondue pot, huh?
This one is even more modern (and I still have) plus it has a lid. It was fired in my first firing with the new elements. VERY proud of this one as the glaze really looks great on it.