1580-1800 Earthenware Jar
Another comparison piece, this time a storage jar.
Details off the Museum of London site
here
.
Accession number: A20254
Production date: 1580-1800
Material: ceramic; earthenware
Measurements: H 132 mm
Museum Section: Post-Medieval
Summary: Jar of unidentified redware with clear glaze, lug handles and rouletted decoration.
Location: Object stored at Mortimer Wheeler House (Ceramics and Glass store)
Sub-category: Surrey/Hampshire border ware.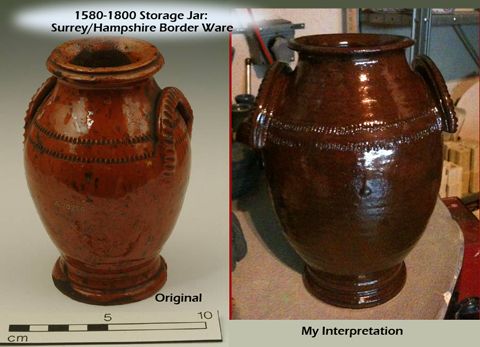 Labels: 1580-1800 jar, earthenware, historical pottery, post medieval jar, Post-Medieval pottery