Clay as an art... Like Woe...
From the beginning of my blog, I've kept it pretty non-personalized. I suppose on purpose to an extent, as I feared that people might become enraged at an opinion of mine, a wild hare of sorts. I think after recent events in my personal life, I have decided to change. However, I certainly hope that people don't fall over from one of my crazy ideas or commentary. I definitely don't mean anything controversial by what I say usually. My musings portray years of what I have experienced as a clay artist in Los Angeles recreating the past.
When I started doing ceramics many years ago, I started to notice how those that have either dabbled in clay or who have never tried, believe it to be a craft instead of an art. And perhaps I am too sensitive to having something I have been doing for well over a quarter of my life being classified as something close to making tissue box covers out of newspaper or creating my very own fossilized dinosaur egg. Ceramics, just like any art form, have various levels of complexity and competency. I will be talking here about why ceramics are a lot more difficult than most people think and the "art" behind it.
As I go over this subject, I definitely don't want to discourage anyone from trying out the ceramic arts. I really wish to give people a better understanding of the complexity of it as clay can be as simple or elaborate as the artist wants it to be. The medium is only limited by the skill of the artist.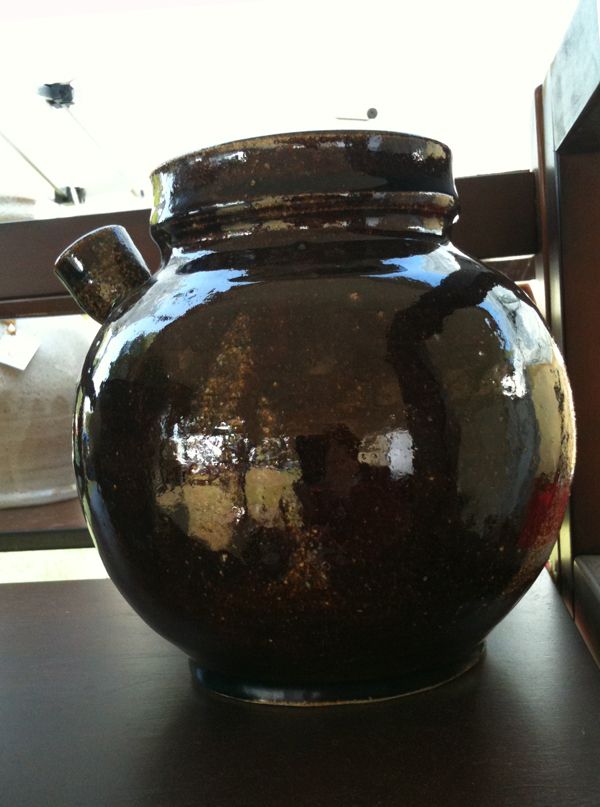 One of my pots, a pitcher...
Labels: Update